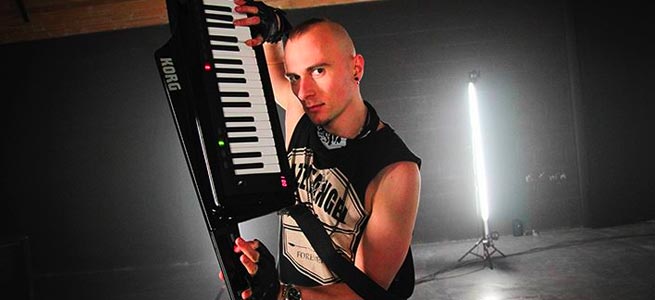 British power metal band DragonForce keyboardist, Vadim Pruzhanov, got a treat for all of you fans out there with his solo track "Alive" – FREE to download and remix.

Moreover, DragonForce's new album – "Maximum Overload" – is now available for pre-orders from Metal Blade Records in iTunes US – CD, CD+DVD Special Edition, Vinyl and Exclusive bundles are available. You can pre-order HERE
Below is the Vad's new track which is available in his official Youtube channel and SoundCloud for download and remix.
Brief summary: This particular track was originally an instrumental song but I wanted to experiment with it by replacing the main leads with my own vocals. This is my first time recording vocals on my own. I know i'm not a singer but i thought i'd give it a try anyway. This song is not part of the album I am currently making, it's just a song by itself that I wanted to experiment with.
"ALIVE" has been composed, recorded, mixed and mastered by me. There is a theremin solo in the middle of the track for all the theremin fans out there :p. NO guitars have been used to record this tack. This is my first time recording a track by myself with no outside help.
The lyrical content of this song is inspired by The Bible. Additional female vocals are by my Fiancée.
If you have any thoughts or questions, feel free to comment, I would love to hear what you all think! In the meantime, I will carry on with my side project and release it in the near future!

-Vad