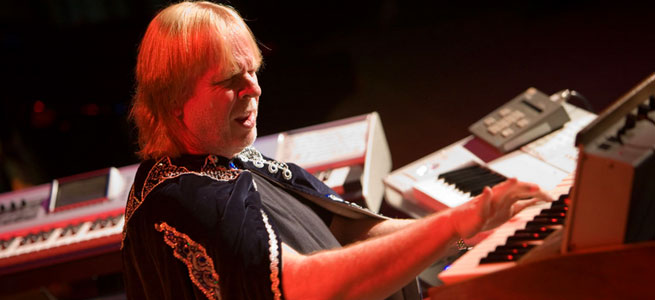 Celebrating the 40th anniversary of the release of his landmark concept album, Rick Wakeman extends the Journey To The Centre Of The Earth 2014 tour.

The New World Symphony Orchestra, accompanied by The English Chamber Choir and the English Rock Ensemble will join Rick Wakeman in this tour which open in Newcastle City Hall this April.
Check out the tour dates and venue below. Please note that the Glasgow date has changed and the Nottingham venue has changed.
Thurs 24 April Newcastle City Hall
Fri 25 April Manchester Apollo
Sat 26 April Plymouth Pavilions
Mon 28 April London Royal Albert Hall
Tues 29 April Birmingham NIA
Weds 30 April London Royal Albert Hall Thurs 1 May Grimsby Auditorium
Fri 2 May Nottingham Royal Concert Hall
Sat 3 May Bournemouth Intl Centre
Sun 4 May Cardiff Arena
Tues 6 May Glasgow Clyde Auditorium
Thurs 8 May Sheffield City Hall
Fri 9 May Liverpool Philharmonic
Sat 10 May Llandudno Venue Cymru
Tickets are now available at www.kililive.com or by calling 0844 8718803