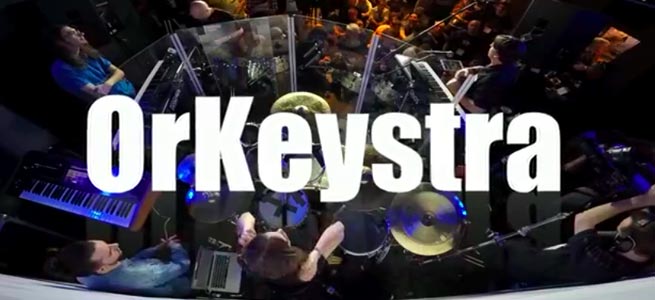 Check out this awesome debut performance of the new supergroup Orkeystra led by Dream Theater's Jordan Rudess at the KORG booth during the NAMM Show 2015 in Los Angeles.

OrKeystra is Jordan Rudess' new project consisting of three keyboard players and a drummer: Jordan Rudess in lead keyboards; Eren Basbug – keys; Marco Parisi – keys; and Elijah Wood in drums.
Watch the video below as they rock out "Enigma Machine" by Dream Theater. What do you think?