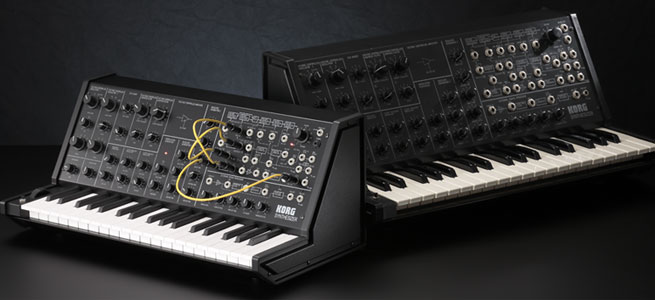 Watch the video and learn how to assemble KORG's new MS-20 Mini Monophonic Analog Synthesizer.

It is based on the classic KORG MS-20 which was first introduced in 1978 – recreated in mini size. The unboxing and assembling is done by the original engineers of the MS-20 – Fumio Mieda (Auditor and original engineer on MS-20) and Hiroaki Nishijima (Chief engineer of MS-20 series).
Fifty years have passed since Korg was founded, and we have once again put our hand to an analog synthesizer. We took particular care to deliver smooth parameter adjustments, which are a distinctive feature of analog synthesizers. We also took special care to completely reproduce the original specifications of the MS-20. The analog circuits we designed 35 years ago still deliver the same unbeatable, powerful sound, from the ultra-low to the ultra-high range.
Full interview here – http://i.korg.com/services/downloads/pdf/MS20mini_Interview_with_developers.pdf
Overseen by the engineers of the original MS-20, a complete replication of the original analog circuitry
– 2VCO / 2VCA / 2VCF / 2EG / 1LFO structure
– Self-oscillating high-pass/low-pass filters with distinctive distortion
– External signal processor (ESP)
– Extremely flexible patching system
Miniature MS-20 that's 86% of the original size
MIDI IN and USB connector
Replicates every detail of the original, down to the package binding and the included manual