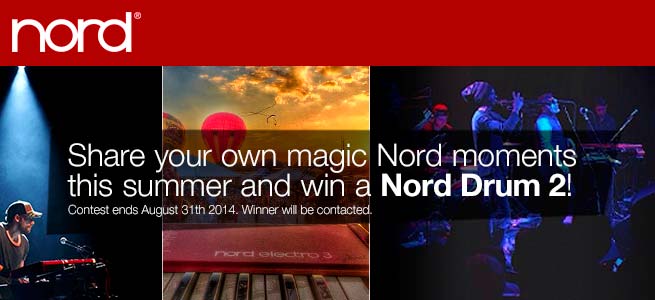 You can still join Nord's #iseenord photo contest which will run until August 31st, 2014.

You can join the contest by simply tagging your photos of Nord instruments from your own gigs, on stages or festivals you're attending with the hashtag #iseenord and uploading it on Twitter or Instagram. Your Twitter/Instagram must be public.
The Nord Keyboard's jury will pick the most amazing Nord photo of the summer and award the winner with a Nord Drum 2.
The contest starts 16th of June and ends August 31st 2014. Nord Keyboards will announce the winner on September 1st 2014.