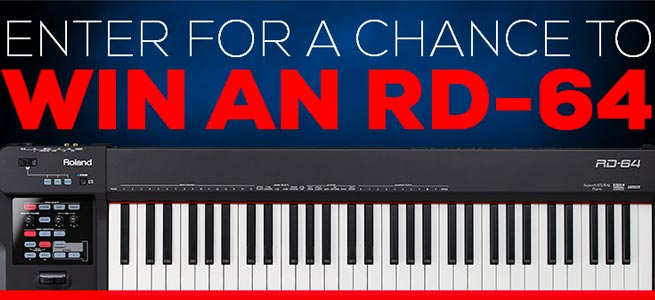 You guys might want to join Roland's giveaway this month – a new RD-64 Digital Piano.

Potential winners will be notified by e-mail or mail by September 9, 2014.
Entry Period: Between August 6, 2014 through August 31, 2014.
You can enter to join the contest in three ways:
1. You can enter the contest thru Facebook by going to www.facebook.com/RolandCorpUS and click on the "Giveaway" app; Fill out the entry form and answer a question regarding the RD-64 digital piano.
2. You may also enter the contest by visiting http://www.rolandus.com/go/rd-64_giveaway/ and fill in the required entry information.
3. You may also enter the Contest by sending a self-addressed, stamped envelope to Roland Corporation U.S., P.O. Box 910921, Los Angeles, CA 90091-0921.
Check out this video for the Roland RD-64 digital piano overview. Goodluck on your entry!