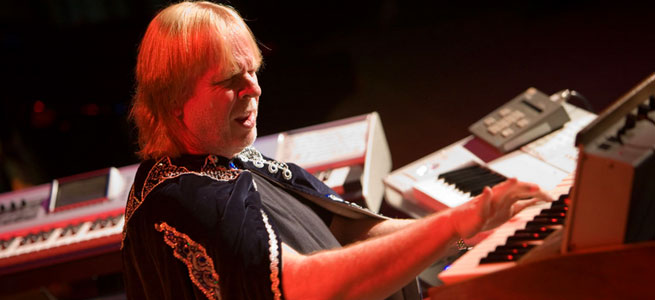 Rick Wakeman is nominated in two categories for this year's Orange Progressive Music Awards.

He has been nominated in the Live Event category for this year's Journey 2014 concert series and also in the Storm Thorgerson Grand Design Award category for the "Journey to the Centre of the Earth Box Set".
Moreover, Rick Wakeman will be at the Henley Festival on July 11th for his piano concert "A Very Intimate Evening with Rick Wakeman 2014".
He will also be performing live on stage in Tenerife on Friday, 26th September, as part of the Starmus Festival 2014. This performance is included as part of the delegate package for the Starmus Festival attendees, but we are very pleased to confirm that tickets for this event will also be available to everyone that would like to attend.