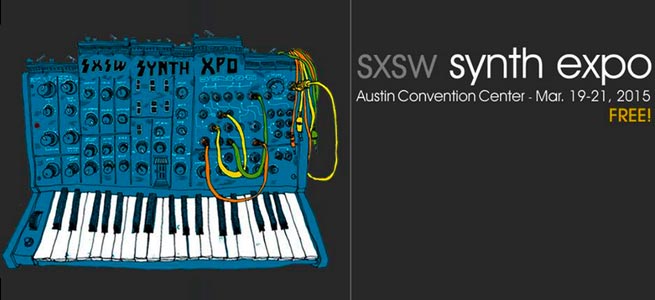 You synth lovers might want to check out the FREE SXSW Synth Expo which will be happening from March 19th to 21st at Austin, TX.

The Deli's Synth Expo at SXSW will also be giving away an entire KORG Volca Series of mini synths, for a total value of $480. You can check out more about the giveaway HERE
Here's the list of participating manufacturers: KORG, Novation, Roland U.S., ARTURIA, Moog Music Inc., Dave Smith Instruments, Yamaha Music, Teenage Engineering, Future Retro, Supersynthesis, Austin Hot Mods and – not 100% confirmed yet – Bleep Labs.
SxSW Synth Expo
Date:
Thu, 03/19/2015 – 11:00 to Sat, 03/21/2015 – 18:00
Address:
Austin Convention Center
500 East Cesar Chavez Street,
Austin,
Texas 78701
United States of America
More info:
https://www.facebook.com/SynthExpo/timeline
Facebook events page:
https://www.facebook.com/events/795373773883975