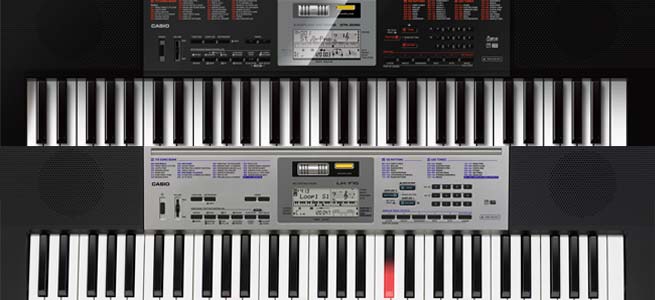 Casio releases two new digital keyboards – CTK-2090 and LK-175V – and is available this September.

The CTK-2090 and LK-175V were first seen during the Summer NAMM 2014 last July 17-19, 2014 at the Music City Center in Nashville, TN.
Both the CTK-2090 and LK-175V are outfitted with Casio's Step-up Lesson System, which enables beginners to learn 152 built-in songs, phase-by-phase, at their own individual pace. The LK-175V also features lighted 61-key piano style touch-response keyboard.
Other features:
– 92mm X 40mm LCD display
– 150 built-in rhythms
– 400 built-in tones
– 110 built-in songs
– USB port
The CTK-2090 is for $169.99 and the LK-175V for $199.99 and are both out at targeted locations this September.